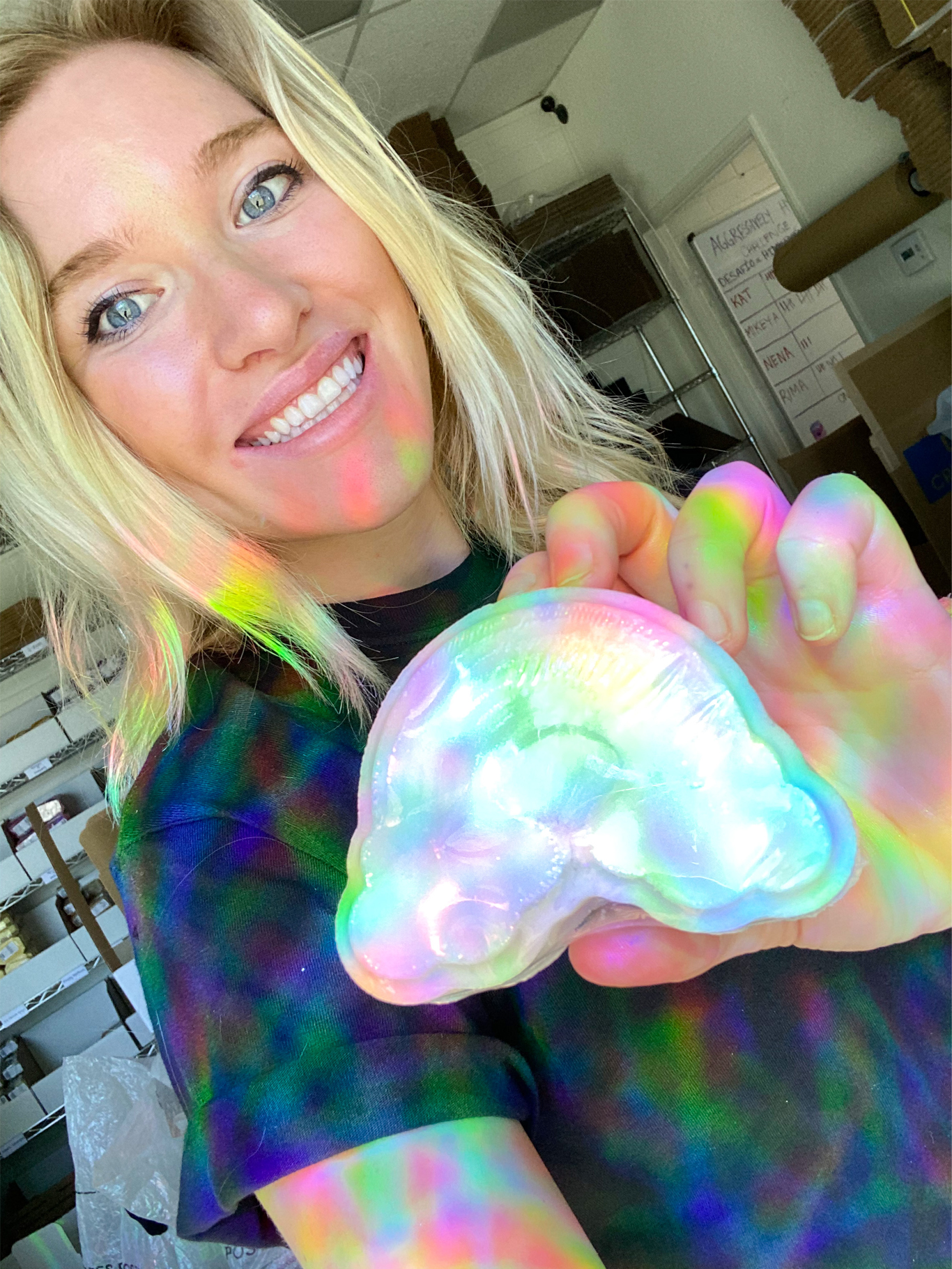 ABOUT CRYSTAL BAR SOAP
We started in 2015 to bring magic to everyday life by infusing crystals into our bath rituals. All our Crystal Bar Soaps, Bath Bombs, Salts and more are 100% Vegan and Cruelty-Free, Sustainably made in LA, and Designed and Handmade by All-Female Team. Every creation we do is made with love.
🔮 The Original Crystal Infused Soaps
🐰 100% Vegan + Cruelty-Free
🌎 Sustainable, made in LA
🙌🏼 Designed and Handmade by All Female Team
💖 Made with Love
STAY CONNECTED
We are proud to be humans creating your products; follow our journey below.
INSTAGRAM
@CRYSTALBARSOAP
We believe in self-love and living with intention - All of our products are handmade and vegan in Los Angeles, CA. Each bar has an embedded crystal to allow you to #WashWithEnergy.
FOLLOW ON INSTAGRAM
TIKTOK
@CRYSTALBARSOAP
Watch Full Moon bath rituals, behind the scenes, and first looks of new products with magical videos we create.
FOLLOW ON TIKTOK
FACEBOOK
@CRYSTALBARSOAP
Let's be friends! Our Facebook is full of memories from over the last 7 years of creating magical creations. See new and old post and really get to connect with our full story.
FOLLOW ON FACEBOOK
You might also like
Lucky Charms
$ 9.00 USD
Casting Light
$ 9.00 USD
Evil Eye
$ 14.00 USD
Gates to Paradise
$ 11.00 USD
Departure (Death)
$ 16.00 USD
Magic 8 Ball
$ 14.00 USD
Mushroom Garden
$ 22.00 USD
Sold out
Emotional Release
$ 10.00 USD
Sold out
Ashwagandha Magic
$ 16.00 USD
Stormy Season
$ 11.00 USD
Sold out
Iridescent Umbrella
$ 11.00 USD
Sold out
Amanita Muscaria
$ 14.00 USD

Choosing a selection results in a full page refresh.